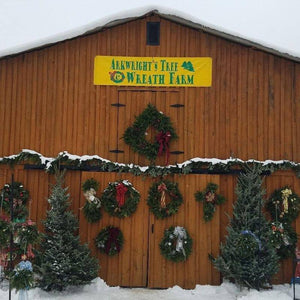 Give your loved ones the gift of a new favorite memory this holiday season.
Come together as you walk our fields to find the perfect tree. Make someone smile when they open their package and are greeted by the essential smell of the holidays — Fresh Pine or Fir. Our Trees, Wreaths, Garland and other hand-crafted holiday décor will inspire new traditions and help you focus on what matters most about this time of year.
Buy Fresh, Handmade Holiday Wreaths Online
---
Visit our Tree Farm in Cranesville, Pennsylvania
We believe that Christmas tree shopping is more than a simple purchase. It is a complete experience, an opportunity to connect with those you love, and make new memories. At our expansive tree farm in Cranesville Pennsylvania, you can walk the rows to find the perfect centerpiece for you home while enjoying a warm seasonal beverage.
Choose & Cut Trees: $65.00 (+$10.00/ft. for trees taller than 8')
Fresh Cut Trees: $65.00 (+$10.00/ft. for trees taller than 8')
Learn More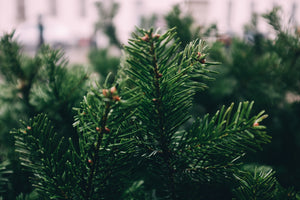 Arkwright's Tree & Wreath farm
8662 Kinsey Road
Cranesville, PA 16410
Mon - Fri, 9am - 7pm
Saturday, 9am - 7pm
Sunday, 9am - 7pm